Lee-Jackson Militaria

Clothing


Civilian Government Organizations

NASA's Ames Research Center in Mountain View, California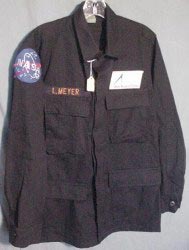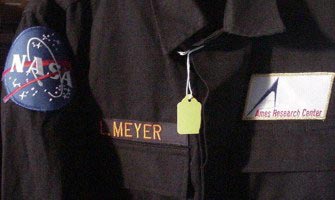 size Small/Regular, dated 1994(see below), does not appear to have been worn,
has an OG label with a "DLA100-94-C-8801" contract number(?), Poly/Cotton material, As-New.....85.00
(I have never seen a real GI label in Olive Green(?), a small white hang-label under the OG Neck size label is dated "10-97".
This might mean the original contract was still in effect and these shirts were made on an "as-needed"
basis for NASA, made by the Propper International, INC.)

Homefront, Veteran's, & etc.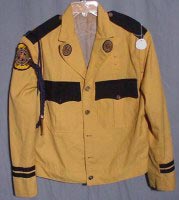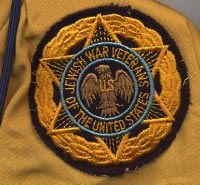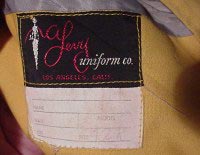 Jewish War Veterans of the United States Dress Jacket, lapel patches are similar to the SSI, size 42R written on label,
"Speotemur Agendo"(?) on the mismatched buttons (1 button missing, 2 in front are too large to go through the holes)
Grommets on left-breast for a badge, I would guess it was made in the 1950s-1960s(?), needs cleaned....65.00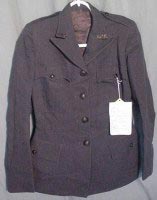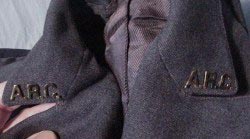 WWII American Red Cross Women's Jacket made in London, with original Lapel Insignia, smoothface
clutch-backs have a patent date of 1943, Named on Label, buttons by Groves & Sons, 34" chest & 32.5" Sleeve,
very minor snag & stains, EC.......75.00
Civilian Clothing

1601A - "Yellow Cab" Taxi Driver's Cap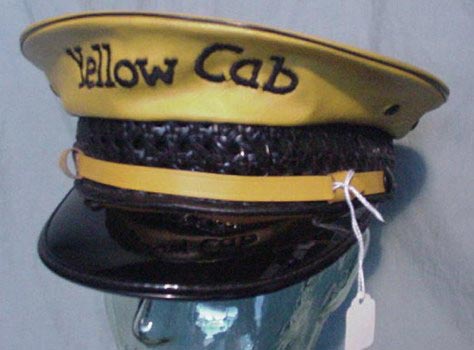 1601A - Embroidered "Yellow Cab" in black thread on the Yellow Cap, Size 7 ½ , made by Lancaster of Los Angeles, looks like split-bamboo behind the Leather sweatband, Older Cap, Vintage unknown, Very-minor wear, Used......inquire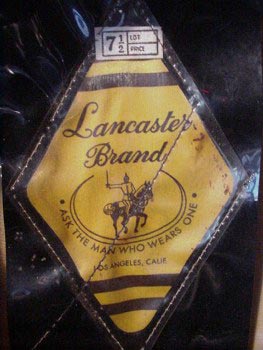 ( also on htm )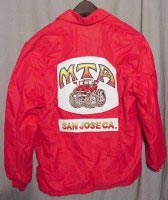 "MTA" Automotive (car/truck) Jacket, has the words: "TOY", "STRONGARM", &"GARM" on the grill and tires(?).
Label reads: Large size, made in USA by GEM Sportswear, glove-snap front closure, fleece lined, GC........45.00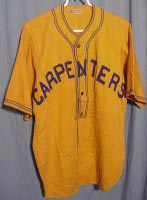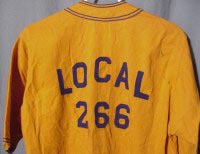 Carpenter's Union Baseball (softball) Shirt, older embroidered label reads: "TWILLARDINE Mercerized & Sanforized
A Wellington Fabric". 1-button replaced (mismatched), small paint stains on the back,
felt letters with embroidered accents on neck and sleeves, EC...........65.00
(probably from the 1950s (?))